Pauline Hanson's Covid vaccine spray
She should be free to decide what to put into her own body. J.S. Mill argued that ownership of one's own body is the most basic liberty
Federal One Nation leader Pauline Hanson has told a crowd of "pro-choice" business owners she has no intention of getting vaccinated against Covid-19, saying she is "not putting that s*** in my body".
Senator Hanson was a guest speaker at a "businesses for choice" event in Ipswich on Thursday night. The group behind the forum describes itself as wanting to "support like-minded patriotic and conservative representatives, irrespective of party affiliation".
In her remarks, Ms Hanson said she would not listen to bureaucrats, the United Nations or the World Health Organisation "pushing their own agenda" to "take away my freedom".
However she insisted she was "not an anti-vaxxer".
The vast majority of Australians have chosen to get vaccinated against Covid, with Ms Hanson's own state Queensland passing its 80 per cent double-vaxxed threshold this week. At the national level, 93 per cent of Australians over the age of 16 have received at least one dose and 89 per cent are fully vaccinated.
"I'll tell you honestly: I haven't had the jab, I don't intend to have the jab, I'm not putting that s*** in my body," Ms Hanson said in footage obtained by Channel 9.
The crowd responded with applause.
"I've taken that stance and that is my choice," she continued. "I'm not an anti-vaxxer, but I am very careful what I put into my body. I felt that I've kept pretty good health all my life, and I intend to keep it that way.
"I don't intend to listen to bureaucrats or politicians, or UN or WHO pushing their own agenda and take away my freedoms, my rights, my choices when that's why I'm fighting this issue and so should you."
https://www.news.com.au/lifestyle/health/not-putting-that-in-my-body-pauline-hansons-covid-vaccine-spray/news-story/ce533b8be928e0cfb3e2a62f67929cad
**************************************
The Greens have dehumanised women to align with their political agenda, writes Vikki Campion
In the final sitting week of the year, the Greens sought to cancel the word "woman" from new laws, to appease 0.06 per cent of the birthing population who identify as men.
Seeking to "omit the word woman" and insert "pregnant person" 23 times, Greens MP Abigail Boyd also sought to "resist the creep towards foetal personhood".
Revealing their legislative skillset ends at the copy-paste shortcut on a keyboard, the Greens even sought to cancel women from a bill that by its very nature requires the XX chromosome to be relevant - Zoe's law - which means offenders whose criminal acts cause the loss of an unborn child face longer sentences.
After at least four attempts at similar reforms in the past, the law creates two offences, each adding up to three years to sentences for crimes that result in the loss of a foetus, recognising the loss of an unborn child as a unique injury to a pregnant woman.
So how do the Greens pretend to care about women when they want to wipe womanhood from legislation?
There are plenty of other issues where Ms Boyd recognises the reality of chromosomes, anatomy and assigned sex, including on the number of incarcerated Indigenous women, underreported sexual assaults on women and the pay inequality between women's and men's professional sports.
It's just pregnancy where women must be omitted.
https://www.couriermail.com.au/news/queensland/qld-politics/the-greens-have-dehumanised-women-to-align-with-their-political-agenda-writes-vikki-campion/news-story/0f3153a6a38bcd53150c843616d68de0
*************************************
The reef as a political football
A leaked email obtained by The Courier-Mail has revealed that on July 23 this year, principal adviser in the Premier's office Ross MacLeod sent an email reading; "Hello FYI, WH committee has deferred decision on listing the reef as "in danger". Will consider again early next based on updates provided by Australia. Good result and vindicates Queensland position as per below."
It's not known what Mr MacLeod was referring to when he said "Queensland position as per below".
Denise Spinks, who was Ms Palaszczuk's deputy COS, responded about an hour later saying, "Good! Brings it before fed election … perfect time to fleece them!"
Ms Spinks CC'd in a raft of people including the address for the Premier's policy team and Environment Minister Meaghan Scanlon's COS Nick Heath.
It followed a decision that day by the World Heritage Committee to not list the reef as "in danger", with the decision instead deferred until 2023.
The federal government now has to prove its actions are helping improve the reef's health and demonstrate why it shouldn't be listed in danger.
Opposition environment and Great Barrier Reef spokesman Sam O'Connor said the Premier had been "caught red handed trying to politicise" the reef.
"The Great Barrier Reef is Queensland's most precious natural asset but the Premier cares more about the political angle," he said.
https://www.couriermail.com.au/news/queensland/state-government-staffers-email-slammed-as-politicising-great-barrier-reef/news-story/ba028c78f15deb599643f82ad7b0c868
*************************************
Warmists versus conservationists in North Queensland
Wind farms wrecking the natural environment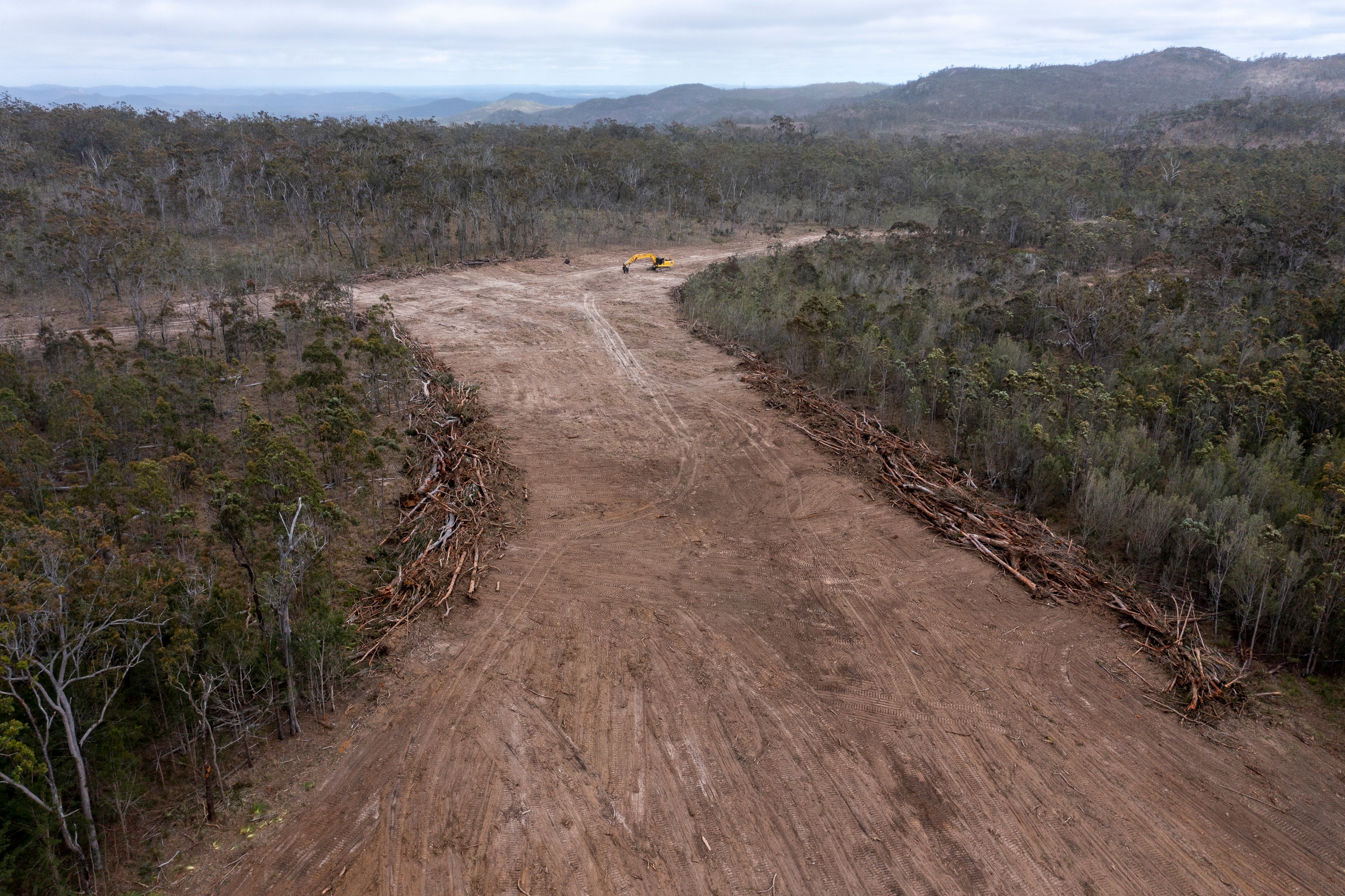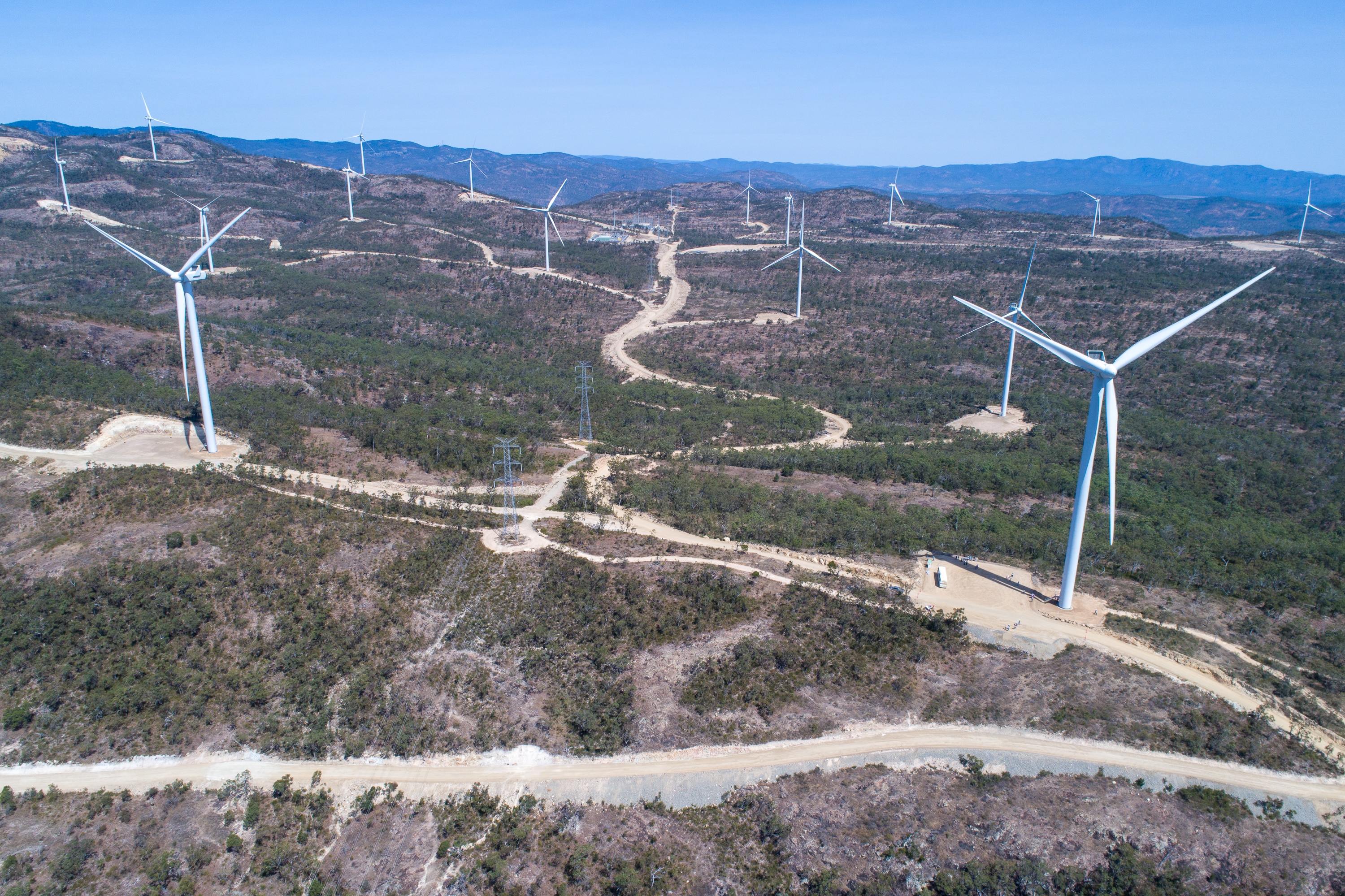 While environmental campaigners like Steve Nowakowski remain committed to renewable energy, a Background Briefing investigation has found growing community backlash over the locations chosen for projects in North Queensland.
Local conservation groups and peak climate bodies are sounding the alarm over plans to build green energy projects in forests that predate white settlement, along corridors bordering World Heritage Areas, and on properties previously targeted for conservation protection, rather than on cleared and degraded land.
If all current proposals were to be approved, an estimated 13,332 hectares of remnant vegetation would be cleared statewide. Around 90 per cent of the land clearing will be in North Queensland.
There are currently 48, large-scale renewable energy projects that have been completed, commenced or slated for Queensland, with some of the largest facilities to be built along the electricity transmission networks that traverse the Coral Sea coast.
These transmission lines provide convenient access to the national energy grid but sometimes cut through ecologically valuable land.
"We've got this big wall of steel coming through along the transmission line along the western side of the Great Dividing Range, hugging the western side of the Wet Tropics World Heritage Area," Steve says.
According to James Cook University adjunct professor and evolutionary biologist, Dr Tim Nevard, Far North Queensland is one of Australia's most biodiverse regions and many of the sites chosen for wind farms are "wholly inappropriate".
"Biodiversity is the buffer at the end of the tracks that stops the runaway train of climate change from bursting through," Dr Nevard says.
"Destroying biodiversity in order to have greater amounts of wind energy is a complete oxymoron. It's ridiculous. So we shouldn't be doing it."
https://www.abc.net.au/news/2021-12-12/queensland-wind-farms-clearing-bushland/100683198
************************************
Also see my other blogs. Main ones below:
http://dissectleft.blogspot.com
(DISSECTING LEFTISM -- daily)
http://antigreen.blogspot.com
(GREENIE WATCH)
http://pcwatch.blogspot.com
(POLITICAL CORRECTNESS WATCH)
http://edwatch.blogspot.com
(EDUCATION WATCH)
http://snorphty.blogspot.com/
(TONGUE-TIED)
***************************************