Report: widening price gap between fixer-uppers and hot new homes
Hmmm ... This is good news for investors. At 78, I am too old to get back into the property market but I am pretty sure I would win big in this situation if I were up to my old form.

It is perfectly obvious why fixer-uppers are now avoided. Doing any kind of renovation would be both difficult and costly at the moment.

But if one could afford to buy and hold until renovation services become more available, the investment would be a good one. Fixer-uppers are normally in big demand and that will return
The cost gap between brand new homes and fixer-uppers is expected to widen amid steep price hikes for construction materials and difficulty securing a builder.
Homeowners had shied away from taking on projects of their own, with rising interest rates tipped to add further pressure, a new report has found.
Herron Todd White's Month in Review report noted a shift among homeowners as the construction industry struggled to balance existing strong demand coupled with supply chain shortages.
"Many are weighing up whether buying an established home might be more prudent given the cost and time blowouts," HTW CEO Gary Brinkworth said.
"We've observed that homeowners and investors alike are being drawn to completed homes rather than those with renovation potential.
"Given costs are predicted to elevate over the coming one to two years, I'd venture that finished homes will not only retain their price premium for some time, but the value spread between renovated and unrenovated properties will, in all likelihood, get wider," he said.
The HTW report found the cost of building a new home had risen by about 30 per cent over the last 12 months, equating to about $4,000 per square metre for a four-bedroom house with a pool on the southern Gold Coast.
https://www.realestate.com.au/news/report-widening-price-gap-between-fixeruppers-and-hot-new-homes
****************************************************
Qld Attorney-General to appeal Joshawa Eric Kane's 'inadequate' sentence over sickening attack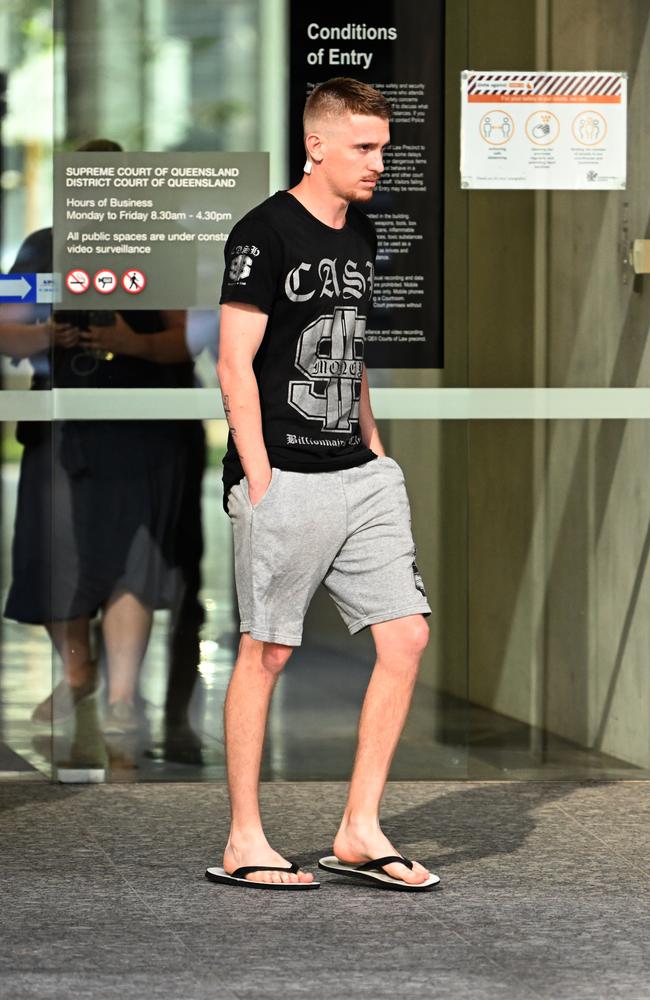 What an inadequate thing this is
Joshawa Eric Kane had been hiding in the bushes at the park when he attacked a 22-year-old woman, asking "baby are you single" before grabbing her from her behind, dragging her to a nearby cricket club house and sexually assaulting her.
Kane, 28, walked free at sentencing in the Brisbane District Court last month after serving only 282 days in custody, sparking criticism from experts who slammed the state's treatment of victims of sexual crime.
Attorney-General Shannon Fentiman has announced she is appealing Kane's sentence on the grounds it was "manifestly inadequate".
Harrowing CCTV footage was played to the court at Kane's sentencing hearing in which the young woman can be seen struggling to break free as he carries her to the sporting club at a Dakabin park in November 2020.
The court heard Kane carried the woman underneath the building, pushed her against the back wall, touched her breasts and put his hands in her underwear while restraining her with a hand around her throat.
The terrifying assault only ended when a bystander heard the woman's screams for help and came to investigate.
The CCTV showed the woman run to the bystander who rang police as Kane left the scene.
Judge Michael Williamson sentenced Kane to 18 months' imprisonment, immediately suspended for three years. He had already served nine months in prison for the offending.
"This was a cowardly, disgusting act on a woman who was vulnerable going to catch the train," Judge Williamson said at the sentencing last month. "It is something about which you should be deeply ashamed.
"Now it would not take much imagination on your part to realise the attack would have been terrifying, distressing on the complainant."
The "light" sentence sparked criticism from community members and advocates for victims of sexual assault who said the system and the legislation judges were bound by in sentencing was letting down victims of crime.
Both the prosecution and defence in Kane's case had submitted the 18 month head sentence was appropriate based on the legislation and similar case law.
The prosecutor submitted Kane should be given parole eligibility, meaning it would be up to the parole board to decide whether to release him, at which time he would be under supervision for the remainder of his sentence, while the defence argued in favour of an immediate suspension.
https://www.couriermail.com.au/truecrimeaustralia/police-courts-qld/qld-attorneygeneral-to-appeal-joshawa-eric-kanes-inadequate-sentence-over-sickening-attack/news-story/647f6bca1e58dfb2647d5650146feaa9
************************************
Also see my other blogs. Main ones below:
http://dissectleft.blogspot.com
(DISSECTING LEFTISM -- daily)
http://antigreen.blogspot.com
(GREENIE WATCH)
http://pcwatch.blogspot.com
(POLITICAL CORRECTNESS WATCH)
http://edwatch.blogspot.com
(EDUCATION WATCH)
http://snorphty.blogspot.com/
(TONGUE-TIED)
***************************************